BLUEPRINT Overview
With thirteen years of STACK UP! experience, we've definitely found formulas for a fun, active and successful Guinness record-setting event. Ideas for stations, fitness stacking, relays and creative stacking will help you plan out your event. Add in some videos to generate excitement, a world map to find out who's stacking around the globe, photos, Guinness information and more, and you've got yourself a "Blueprint for STACK UP! Success". It's all right here! We wish you well for an active, fun and record-setting 2019 STACK UP!
Guinness Gallery
About the Record
Since 2006, each year the WSSA attempts to set a new Guinness World Records Title for "Most People Sport Stacking at Multiple Locations in One Day." Each year, the WSSA submits a formal application to attempt the record on Guinness World Records Day. Once all organizers and their witnesses submit their verifications after the event, the total count is sent to Guinness for official validation. The number to beat: 624,390!
Video Station
Instruction Station
Activity Ideas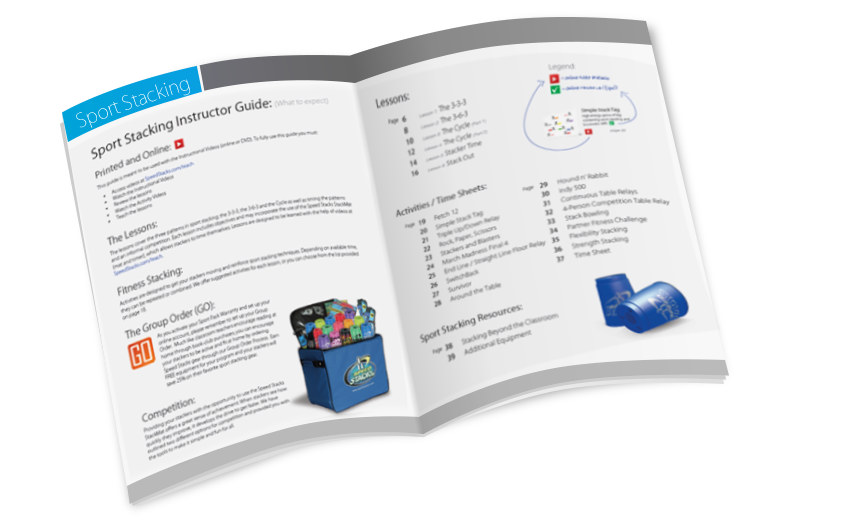 Speed Stacks Instructor Guide
Speed Stacks is pleased to feature its Sport Stacking Instructor Guide for the STACK UP! This dynamic teaching resource includes six complete lessons covering basic stacking sequences, a variety of stacking activities, plenty of fitness challenges, and an introduction to sport stacking competition.

Visit the Speed Stacks Sport Stacking Instructor Guide to gain full (and free) online access to the complete lineup of stacking videos, fitness stacking ideas and teaching tips. Below are three sample activity videos to give you a sneak preview and help with your STACK UP! planning.
Partner Fitness Challenge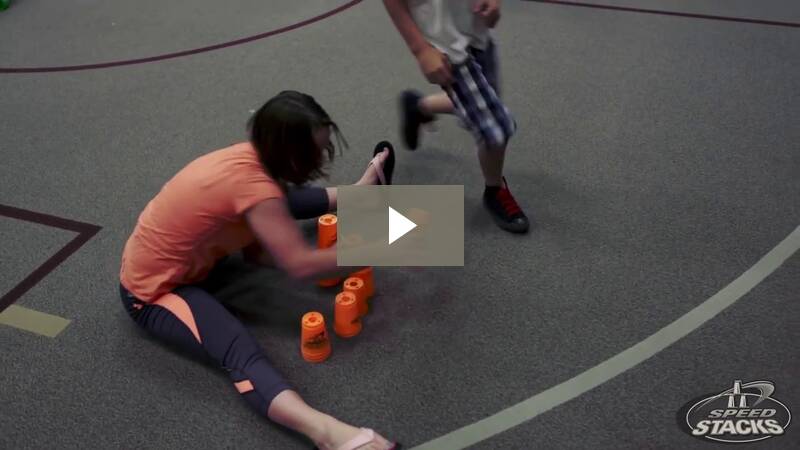 End Line Floor Relay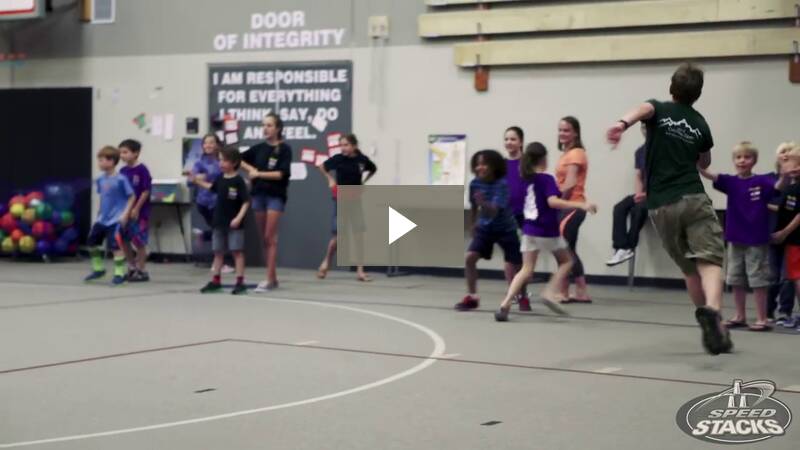 Around The Table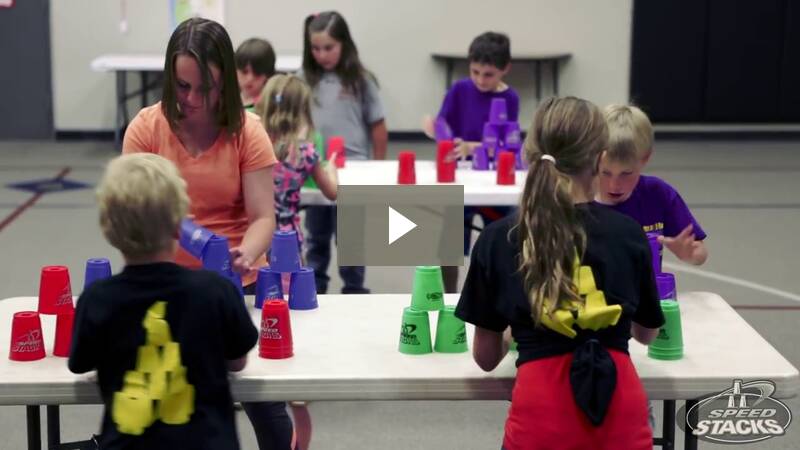 STACK UP! For a Cause
Many organizers choose to combine STACK UP! with a good cause that will benefit their school communities.
Though we believe sport stacking and fitness are reason enough to celebrate, we applaud schools that take it a little farther to make a positive difference. Stocking up food pantries, donating coats, hats, socks and school supplies, collecting pennies for research or disaster relief, involving families, inviting community members to take part—we thank you for warming so many hearts right before the holidays!
Substitute Teacher Lesson Plan
Worried about signing up for STACK UP! if you can't be there to run it? We've created a simple lesson plan you can give a substitute teacher so that your school can still be included. We kept it in Microsoft Word format so feel free to edit as needed.
STACK UP! Media Release
Get the Word Out! Fill in your school's information and send the media release to local television stations and newspapers so they know the amazing work your students are doing!
Countries (28)
Australia
Canada
China
Denmark
Germany
Hungary
Indonesia
Israel
Japan
Kazakhstan
Korea
Kyrgyzstan
Malaysia
Malta
New Zealand
Philippines
Poland
Reunion
Romania
Serbia
Singapore
South Africa
Spain
Switzerland
Taiwan
Thailand
United Kingdom
United States
Photo Album